If you're interested in building a smart home, you have many excellent options to choose from. These best smart home devices foe 2023, such as smart bulbs, smart displays, kitchen appliances, and video doorbells, allow you to streamline your life and manage your schedule more efficiently. However, not all smart home devices are equal, so it can be difficult to determine which ones are worth your investment.
If you need help setting up your smart home or want recommendations for your next smart home purchase, here are the top smart home devices to consider in 2023. If you're just starting out on your smart home journey, you may want to consult our guide on setting up a smart home for some helpful tips and tricks.
Voice assistant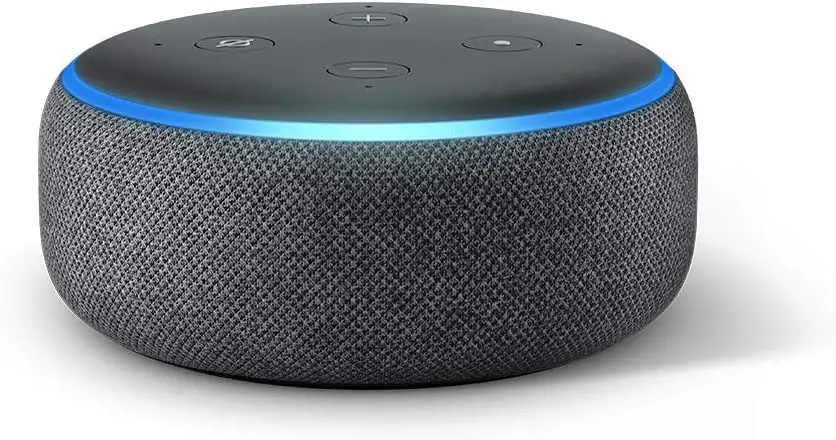 If you want to control your smart home devices with just your voice, you may want to consider getting a virtual assistant. You have the option of a smart speaker, which only has audio capabilities, or a smart display, which has a touchscreen for visual interaction with your assistant as well.
One popular smart speaker is the Amazon Echo, which features Alexa, Amazon's virtual assistant. The Echo 4th Generation has excellent sound quality, so you can clearly listen to music from streaming services such as Amazon Music, Apple Music, or iHeart Radio. The Echo 4 is available in charcoal, twilight blue, and glacier white and functions as a Zigbee hub, allowing you to control other Zigbee-specific smart home devices, such as lights, locks, and cameras.
If you want a more affordable option, the Echo Dot with Clock is available for $60 and does most things the Echo does, except its speakers are not as powerful and it does not have a Zigbee hub. The Dot with Clock has an LED display on the front that can show you the time, weather, or a timer. One of the benefits of these devices is that they work with many other products and can make your life easier and more enjoyable with short commands to set alarms, ask questions, order pizza, shop, play games, and more just by using your voice.
Additionally, compatible devices allow you to use Alexa to customize aspects of your smart home, such as adjusting the thermostat or turning on a light. If you prefer a smart display with a screen for video calls, song lyrics, and security camera and video doorbell feeds, the Echo Show 5 is a budget-friendly option.
For a larger screen, the Echo Show 15 may be a better choice and can be wall-mounted for landscape or portrait viewing. The Show 15 features customizable widgets, interactive controls for smart devices, and a range of other Alexa-powered capabilities.

If you prefer a smart speaker not affiliated with Amazon, but like the compact design of the Echo Dot, you might consider the sleek Nest Mini. The Nest Mini (2nd Gen) has an environmentally friendly design and is available in chalk, charcoal, coral, and blue. It is similar in size and shape to the Echo Dot (3rd Gen) and is powered by Google Assistant, which is often considered smarter than Alexa.
The multilingual assistant can control your smart devices, create a shopping list, answer questions, and much more. It also connects to a wide range of smart home devices for voice control. For a larger smart speaker with premium sound, adaptive audio, and an attractive design, you might consider Google Nest Audio. It is available in chalk, charcoal, sage, sand, and sky.
If you want a Google Assistant-powered smart display, the Nest Hub Max is a good option. It has a 10-inch display, gesture control, built-in security features, and a built-in Nest Cam.
If you want the best sound quality from your smart speaker, you may want to consider the Sonos One. It not only offers excellent sound, but it also supports both Amazon Alexa and Google Assistant for hands-free operation. It is a bit pricey at over $200, but for audiophiles, it is the best hub for their smart home.
For those who prefer to use Apple HomeKit and Siri to control their smart home, the HomePod Mini is a good choice. It is available in five colors, adapts its sound to the room it is placed in, can be paired with multiple HomePod Minis for expanded audio, and includes a hand-off feature that instantly transfers what is playing on the HomePod Mini to your iPhone. The standard HomePod has been discontinued for over a year, but it delivers bigger sound staging than the HomePod Mini. You may be able to find a renewed or used unit if you search for it.
Smart lock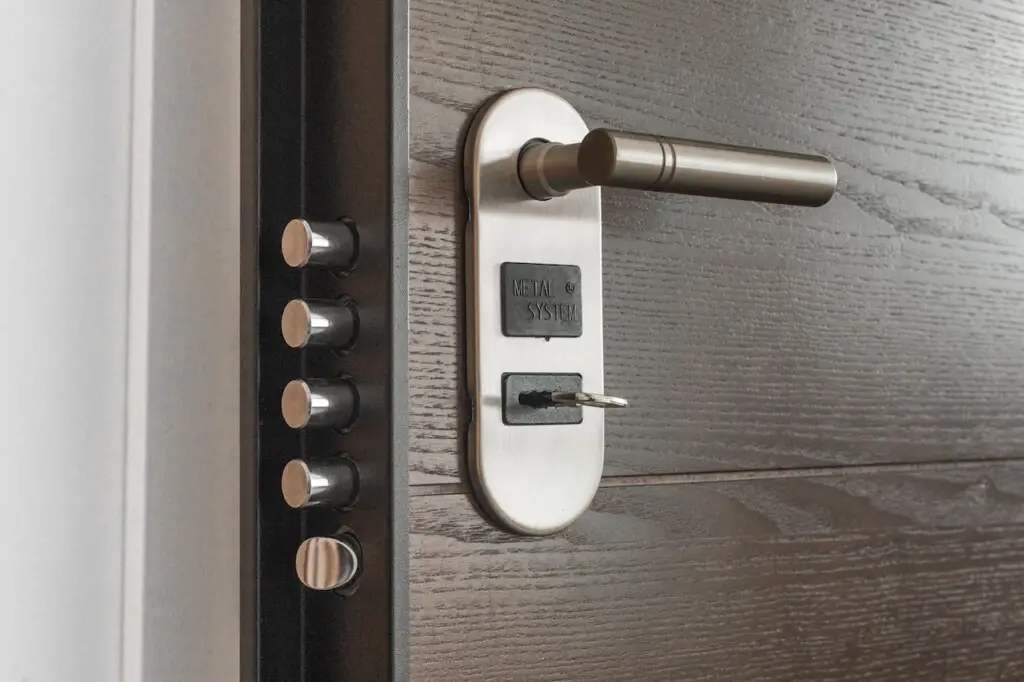 A smart lock can be very convenient, as it eliminates the need to fumble for your keys in the dark or leave a key under the mat for a pet sitter. Many smart locks can be installed in minutes and offer both convenience and peace of mind.
One option to consider is the August Smart Lock (4th Generation). It can be easily assembled and placed over your existing deadbolt, so you don't have to disassemble any of your current door lock's hardware.
The August app allows you to assign temporary unlock codes to friends and family who may be checking on your pets while you're away. The DoorSense feature also enables you to see if your door is open, closed, locked, or unlocked through the Activity Feed tab in the August app.
Another good choice is the Wyze Lock, which also retrofits over your existing deadbolt and can be configured to detect your phone's proximity, automatically locking or unlocking your door when you're approaching. It is compatible with Alexa and Google Assistant, so you can use voice commands to control the lock from indoors or through the Alexa/Google Home app.
The Yale Assure Lock 2 is a premium option that comes in a variety of styles, including keyless or with a touchpad. It allows you to customize profiles for each member of the household or set up temporary accounts for guests. If you opt for the Wi-Fi version, you can also remotely check in on your door to verify that it is locked before leaving.
Security camera and video doorbell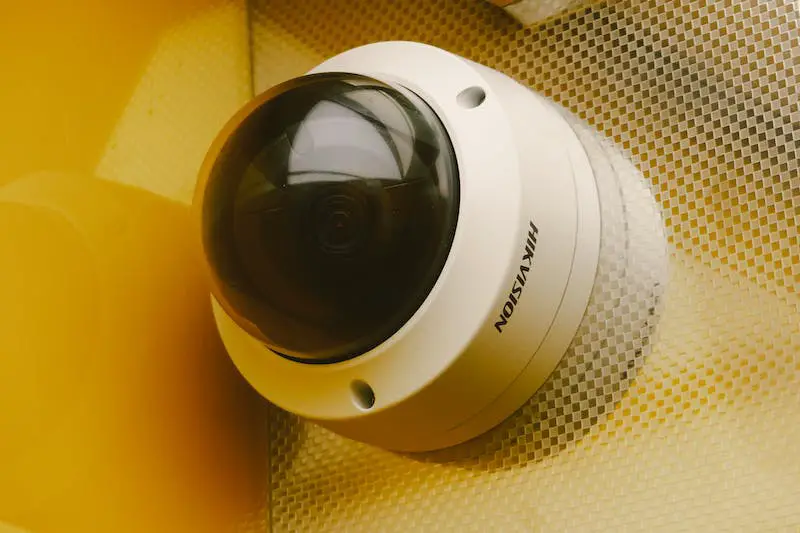 A video doorbell and security camera can provide added security and convenience for your home. A video doorbell allows you to see who is at the door without getting up, and a security camera allows you to monitor the happenings around your house from anywhere through an app on your phone. Many security cameras offer two-way audio, night vision, and motion alerts as well.
Nest is a leading brand in the smart home market and offers both indoor and outdoor security cameras. The Nest Cam (outdoor or indoor, battery) is one of the company's most versatile cameras, offering a 130-degree field of view, powerful digital zoom, smart motion capabilities, and compatibility with Google Assistant and Alexa. It is battery-powered and weather-resistant, so you can place it on any interior or exterior surface and use it year-round.
The Arlo Pro 4 is our top pick for a security camera overall. It delivers crisp day and night images have a built-in speaker and microphone for natural two-way audio, and has a weatherproof casing. Our favorite video doorbell is the Ring Video Doorbell 3. It runs on battery power, detects motion, has two-way audio, and can be customized with the Ring app.
Thermostat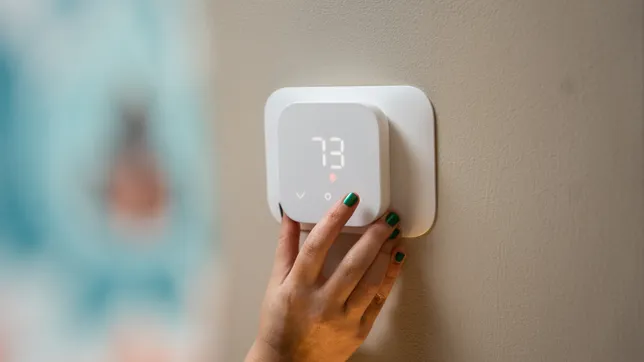 A smart thermostat can help you better control the temperature in your home, making it more comfortable and energy-efficient.
One of our favorite smart thermostats is the Amazon Smart Thermostat. Developed in partnership with Resideo, the makers of Honeywell Home Thermostat Technology, it has a sleek and simple interface that allows you to adjust the temperature using the Alexa app. Alexa will also learn your temperature preferences and automatically adjust the temperature even when you're away. It is also one of the least expensive thermostats on the market, costing $60. For those who prefer Google products, the Nest Thermostat (2020) is a good option.
It has an attractive aesthetic that blends in with various home decor styles and can be controlled with the Google Home app, Google Assistant voice commands, or by using the thermostat itself. The Nest also allows you to monitor the energy efficiency of your HVAC system and create automated schedules for heating and cooling your home. It costs $130.
Lightbulb or switch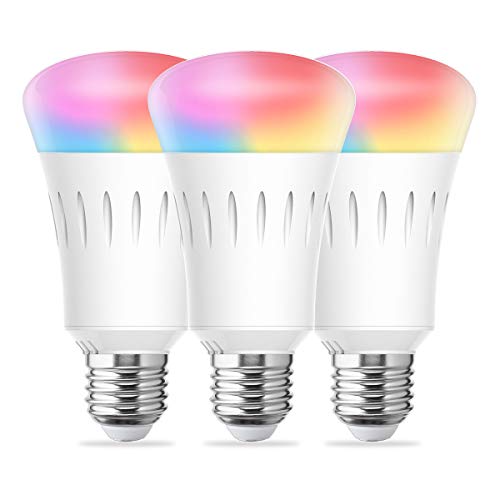 Installing smart light bulbs is a smart way to save money, customize the look of your home, and control your lights from anywhere with internet access and the appropriate app.
Philips Hue bulbs respond to voice commands and settings changes from your smartphone app. Some bulbs, like Sengled A19 smart bulbs, don't require a hub, which can make it easier and cheaper to set up smart lighting in your home.
If you prefer not to switch out your light bulbs for smart ones, you can still get some "smart" features by using regular bulbs with smart light switches. With these switches, you can turn lights on and off using voice commands, and you don't have to switch out the bulbs.
One of our favorite light switch ecosystems is sold by Lutron Caseta. Once you've connected the switch to Wi-Fi, you can download the Caseta app to control your lighting on the go, create customized schedules, and more. The Lutron Caseta switch can also be integrated with Alexa, Google Assistant, Apple HomeKit, Ring, Serena shades, and Sonos wireless audio systems.
Another option is to install smart plugs around your house. These allow you to use your voice to control all of your connected devices, which can be very convenient in various situations. Users often find this feature to be extremely handy.
Robot vacuum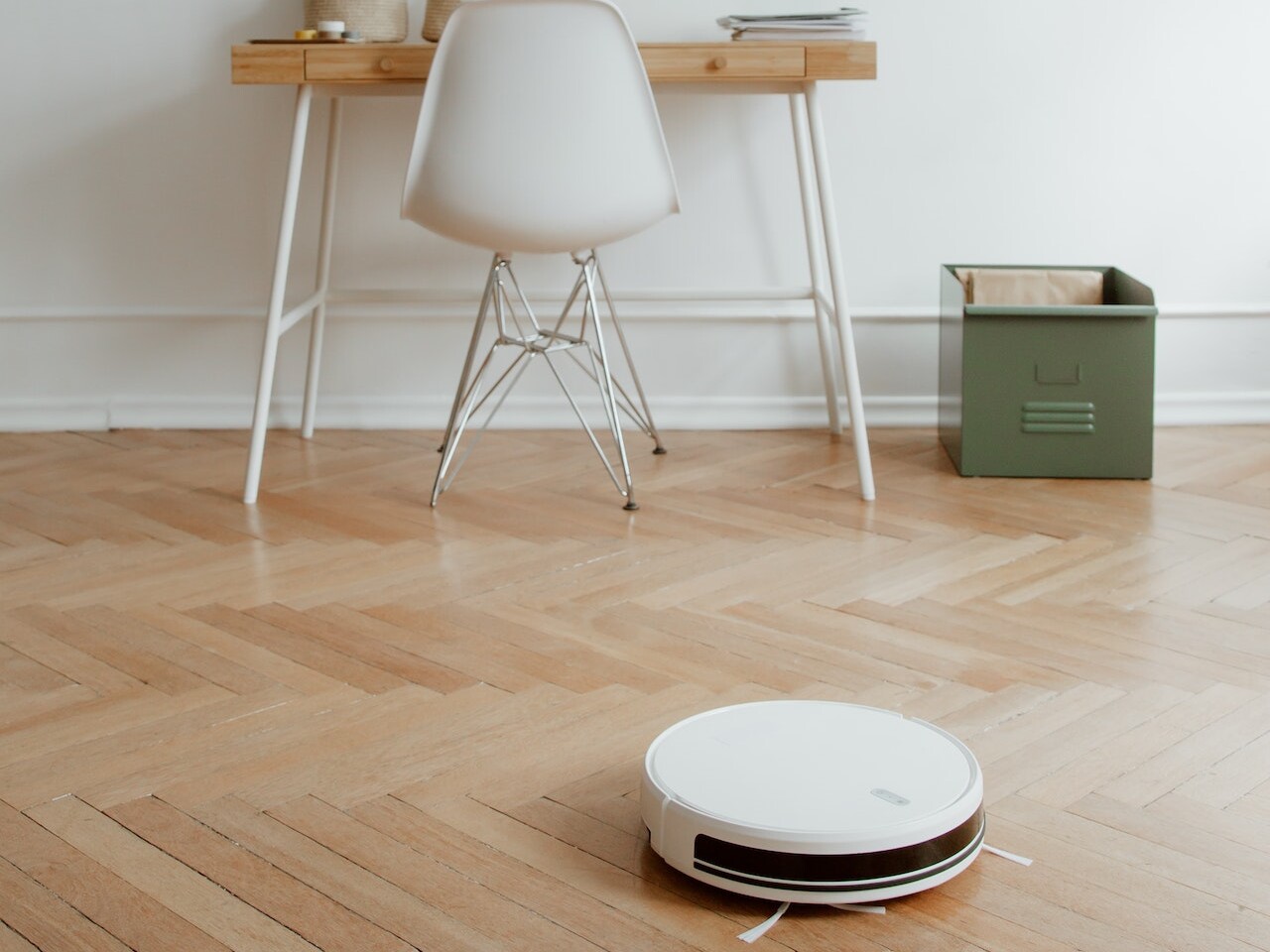 Investing in a robot vacuum can save you time and keep your floors spotless.
Our top pick is the iRobot Roomba s9+. It is the best robot vacuum on the market due to its self-emptying feature, ability to contain allergens, and excellent customizations and schedule-building tools through the iRobot Home app. It may be one of the most expensive options, but its performance is unparalleled.
For those on a budget, the iRobot Roomba 694 is a good choice. It lacks some of the advanced cleaning features of the s9+ model, but it still has key Roomba features, including three-stage filtration and Dirt Detect Technology, which keeps the Roomba cleaning in areas that need a more thorough sweep.
Streaming device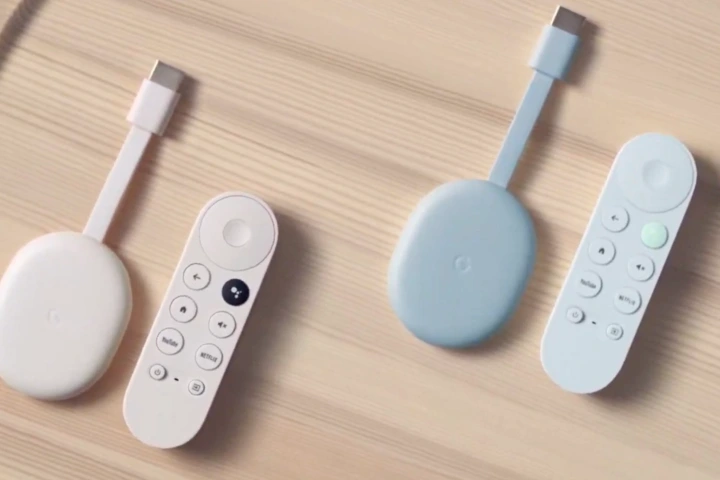 A smart TV accessory that allows you to stream your favorite shows and movies is the Amazon Fire TV Stick 4K Max.
It connects directly to an available HDMI input on your TV and streams movies, shows, and music from popular platforms such as Netflix, Hulu, and Amazon Video in UHD resolution (where available).
Another option is the traditional Google Chromecast, which allows you to cast video and audio content from your mobile device to your TV by connecting to an HDMI input and using apps like Netflix and Spotify.
The Chromecast with Google TV offers the same casting capabilities, but with a remote-navigable interface that recommends content based on your movie and TV watching history.
For Apple users, the Apple TV 4K offers Dolby Vision and Dolby Atmos, fast performance, and a redesigned Siri remote. Roku devices, such as the Roku Streaming Stick+, offer 4K and HDR support and access to thousands of apps, including major services like Netflix and Hulu and a variety of third-party services. Roku also makes TVs with the same great features.