If you want to get the most out of your home internet connection, you need one of the best wifi routers on the market. A good router is essential for handling the high speeds and multiple devices that are becoming increasingly common in households. Whether you use your internet for gaming, streaming movies and TV shows, or just browsing the web, a high-quality router is an important investment.
But with so many options available, it can be hard to know which router is the best choice for your needs. You want a router that will last for years and keep up with your current and future bandwidth needs, as well as being up-to-date with the latest technology. Some top contenders in the market include the NETGEAR Nighthawk and the Google WiFi System. Check out our full list of recommended routers to find the best one for you.
When shopping for a router, there are a few key factors to consider. First and foremost, you want to look at the speed and range of the router. If you have a large home or a lot of devices that need to connect to the internet, you'll want a router with a strong signal and a wide coverage area. You'll also want to consider the number of ethernet ports on the router, as well as the types of connections it supports (such as wired or wireless).
The NETGEAR Nighthawk Line
NETGEAR's Nighthawk line of routers has a well-earned reputation for being some of the best and most powerful on the market. If you're looking for top-performing routers that are built to last, these are the ones to consider. NETGEAR has been a leading brand in routers for a long time, and the Nighthawk line is a testament to the company's dedication to providing top-quality networking products.
Top of the Line NETGEAR Nighthawk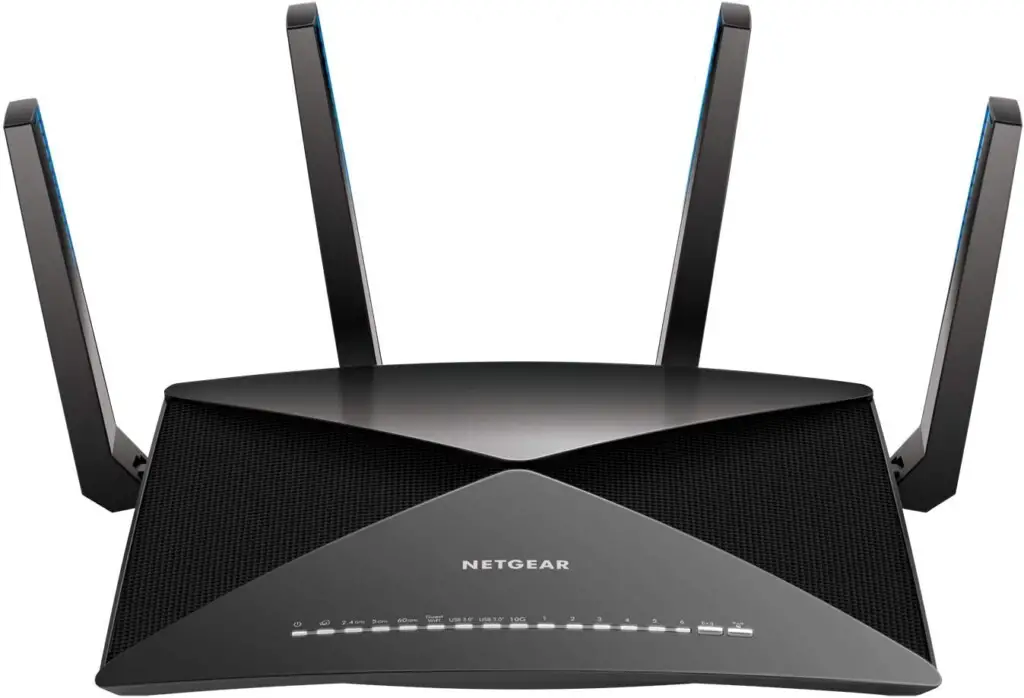 Link To Amazon: NETGEAR Nighthawk X10
The NETGEAR Nighthawk X10 AD7200 Smart WiFi Router is a powerful and feature-rich router that is perfect for supporting your 4K HDTV, VR gaming, and other high-performance activities. It is equipped with advanced technologies like MU-MIMO and the Plex Media Server, which allow you to stream and share content without sacrificing speed or performance.
The Nighthawk X10 also has a range of connectivity options, including 4 external active antennas, 6 Gigabit Ethernet LAN ports, 2 Gigabit LAN ports for 4K HD streaming, and 2 USB 3.0 ports. It is powered by a 1.7GHZ quad-core processor and has a 60GHz 11ad, quad-stream architecture that delivers wireless speeds of up to 7.2Gbps.
In addition to its impressive technical specifications, the Nighthawk X10 is also easy to set up and manage. The Nighthawk app lets you control your router and run speed tests, and you can use any Amazon Alexa device to control it with your voice. You can even use Amazon Drive Cloud to back up all of your content. Whether you're looking to support your 4K HDTV and gaming systems or just want a reliable and feature-rich router, the Nighthawk X10 is a great choice.
The 2nd NETGEAR Nighthawk Pick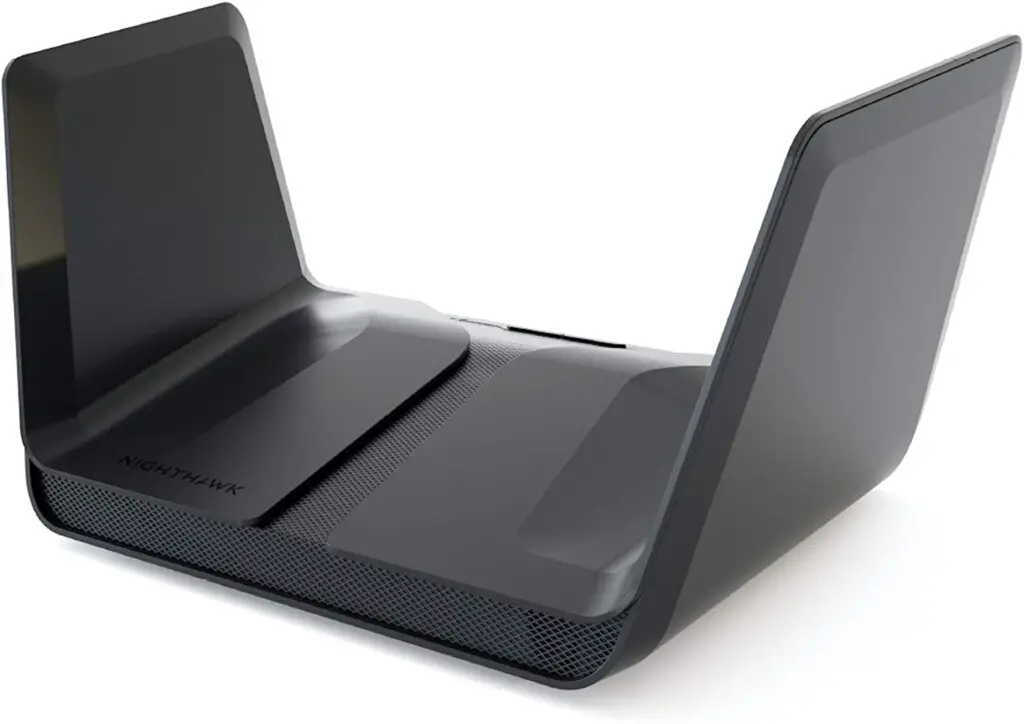 Link To Amazon: the Nighthawk AX8
If you're in the market for a high-performance networking device that can handle all of your high-speed content without breaking the bank, the Nighthawk AX8 is worth considering.
With WiFi 6 and 8 WiFi streams with OFDMA, this device can easily support multiple 4K/8K video streams and handle 20+ devices connected to one network at the same time. The Nighthawk AX8 also comes with a powerful quad-core 1.8 GHz processor and 6 wired gigabit ports for ultra-fast, uninterrupted connections.
However, it should be noted that the AX8 does not offer Amazon Alexa or Plex Media Server compatibility, nor does it feature MU-MIMO technology. Overall, the Nighthawk AX8 is a great alternative to the Nighthawk AX10 at a slightly lower price point.
Budget NETGEAR Nighthawk Pick – The Best Wifi Routers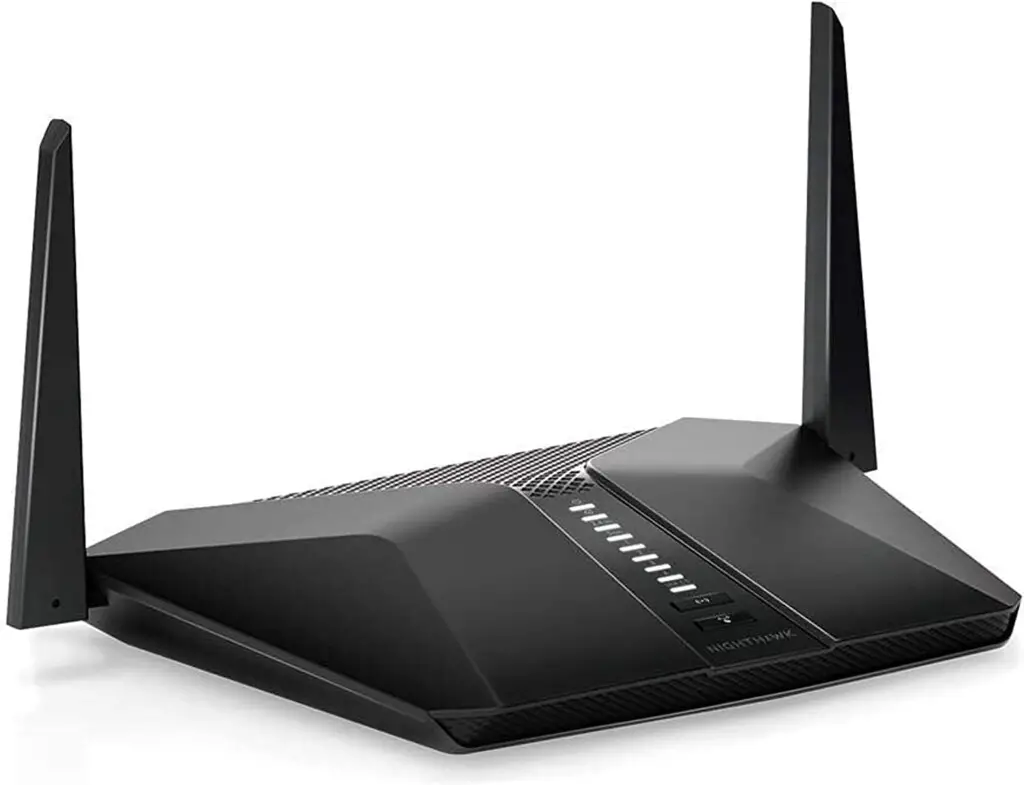 The Nighthawk AX4 is the most budget-friendly option in the highly regarded NETGEAR NightHawk line. Despite its lower price point, it still offers the impressive WiFi 6 technology that allows you to connect 20+ devices to one network without any reduction in performance.
This makes it easy to stream 4K content on multiple devices without any issues. The Nighthawk AX4 also boasts 4-stream WiFi with speeds of up to 600Mbps + 2.4 Gbps, as well as OFDMA technology that enables up to 16 simultaneous WiFi clients.
It comes equipped with 2 high-performance antennas for extended range and coverage, and has 5 Gigabit Ethernet ports for ultra-fast, uninterrupted connections. However, like the AX8, the AX4 does not offer compatibility with Amazon Alexa or Plex Media Server, nor does it have MU-MIMO technology.
Wireless Mesh Routers
Wireless mesh routers are quickly becoming a popular choice in the world of networking devices and for good reason. These unassuming yet powerful systems offer reliable performance and a sleek design, making them an excellent choice for anyone in the market for a new router.
While some gamers may not be fans of mesh routers, many others are drawn to their versatility and effectiveness. So if you're looking for a great router that offers both performance and style, it's worth considering a wireless mesh router.
Google's Mesh WiFi System – The Best Wifi Routers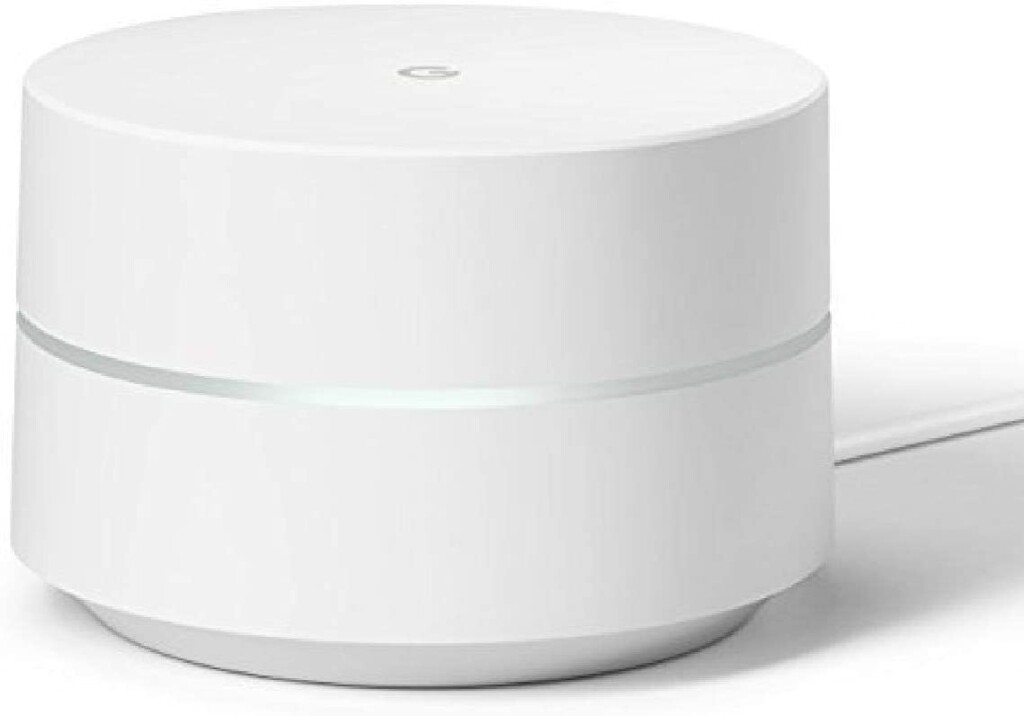 Google WiFi System link to Amazon
The Google WiFi System is making waves in the router industry and is a top pick for those looking for an affordable, straightforward router solution. This wireless mesh router system can cover up to 1,500 sq. ft. with a single set, or up to 4,500 sq. ft. with a set of three devices. By utilizing multiple points, the Google WiFi System eliminates dead zones and buffering, providing reliable coverage throughout your home.
With a WiFi throughput of 1200 Mbps and Network Assist technology, you'll enjoy the best possible connection for your devices. The accompanying app lets you see what's connected, prioritize devices, and pause WiFi, and each WiFi point has 2 Gigabit Ethernet ports. The Google WiFi System also features simultaneous dual-band WiFi (2.4GHz / 5GHz), making it suitable for streaming 4K video and handling high-speed internet.
While it may not be the most advanced router on the market, it can be a reliable replacement for older models and a simplified solution for minimalists. Its sleek, fashionable design and positive reviews make it a popular choice among many users.
NETGEAR's Mesh WiFi System – The Best Wifi Routers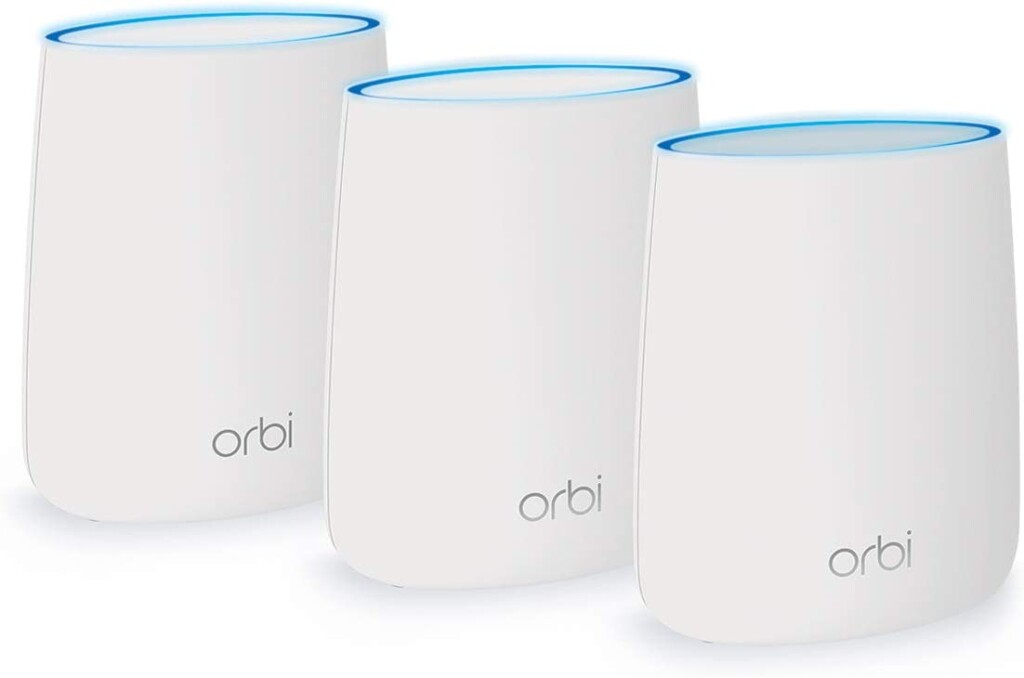 NETGEAR Orbi Whole Home WiFi System Link to Amazon
Like the Google WiFi Home system, the NETGEAR Orbi Whole Home WiFi System is a mesh router that covers every corner of your home without the need for range extenders. If you're not convinced by Google's offering in this category, you can trust that NETGEAR will deliver a high-quality product with the Orbi Whole Home Mesh WiFi system.
This system comes with a router and two satellites, providing coverage for up to 6,000 square feet and speeds of up to 2.2Gbps. It's easy to set up with the Orbi app and offers features like a guest network, parental controls, and speed tests. The router and satellites each have 2 Ethernet ports for a reliable wired connection, and the system uses tri-band technology to maintain high speeds with multiple devices.
It's also compatible with Amazon Alexa devices. With so many options available on the market, it can be tough to choose the right networking device. We'd love to hear about your favorite routers and why you love them – whether it's a complex, high-end traditional router or a newer wireless mesh network system.
Final Thoughts
There are many great wifi routers available on the market, each with their own unique features and capabilities. Some of the top contenders include the Google WiFi System, the NETGEAR Orbi Whole Home WiFi System, and the NETGEAR Nighthawk line (including the AX10, AX8, and AX4).
The Google WiFi System is an affordable, easy-to-use mesh router that covers up to 4,500 sq. ft. with strong, reliable WiFi. It has a throughput of 1200 Mbps, Network Assist technology, and an app that lets you manage your network. The NETGEAR Orbi Whole Home WiFi System is another mesh router option that covers up to 6,000 sq. ft. with speeds of up to 2.2Gbps. It has a user-friendly app, 2 Ethernet ports on the router and satellites, and tri-band technology.
The NETGEAR Nighthawk line offers a range of powerful routers, including the AX10, AX8, and AX4. The AX10 is the most advanced option, with WiFi 6, 8 streams with OFDMA, and a quad-core 1.8 GHz processor. The AX8 is a slightly cheaper option with similar capabilities, while the AX4 is the most budget-friendly option in the line, with 4-stream WiFi and 2 high-performing antennas.
Ultimately, the best router for you will depend on your specific needs and budget. It's a good idea to do some research and compare the features and capabilities of different routers to find the one that best meets your needs.