Are you looking to enhance the volume of your stereo or record player? Or, maybe you want to experience movie-quality sound on your computer or laptop. Whatever your reason may be, using a soundbar is a simple and efficient way to amplify sound without having to explore other speaker options. But can you use a soundbar without a television?
The answer is yes, as long as your soundbar has inputs other than just HDMI. Most soundbars come equipped with a variety of input types, allowing for multiple devices to be connected to the speaker.
So, you know you can connect other devices to your soundbar, but what are the best ways to do so? In this guide, we will discuss the typical inputs found on soundbars, the necessary wires for these inputs, and the best methods for connecting specific devices. These options will assist you in finding a way to use your phone, computer, laptop or record player with your soundbar.
Methods That Allows Using a Soundbar Without a TV
It's important to note that not all soundbars have the same number or types of ports. However, the following are the most commonly found ports. Keep in mind, some cables or converters may be more readily available than others. So, it's important to identify your connection type and any necessary equipment before attempting to connect your soundbar.
AUX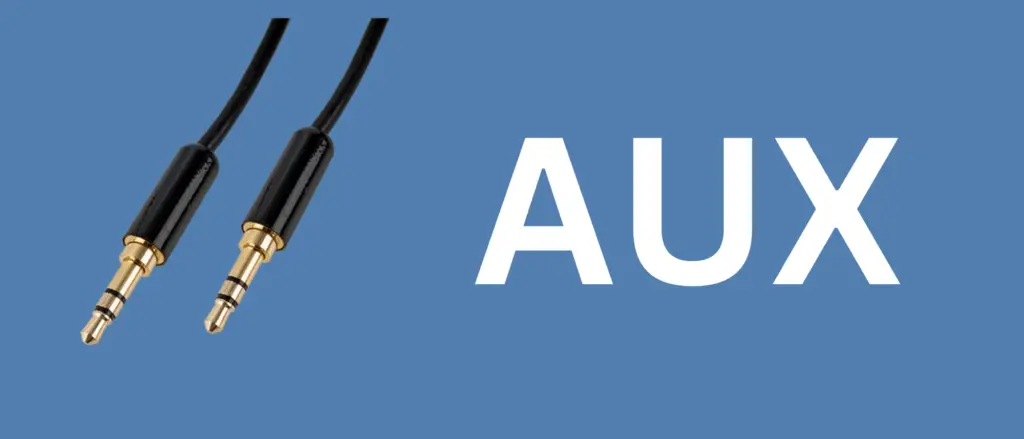 The AUX port or 3.5mm jack cable is a standard on most audio devices these days. It's an easy and effective way to connect many devices to a soundbar. The cable is inexpensive and widely available, even at pharmacies and gas stations. The cord is a simple wire with a small pin on each end, which makes it easy to connect to any soundbar with the AUX port.
This connection type is perfect for devices with a 3.5mm 'line-out' jack, such as PCs, laptops, some phones, and gaming consoles. If your device doesn't have an AUX port, you can purchase inexpensive Bluetooth devices with AUX connections. This will allow you to turn your TV speaker into a personal DJ station in no time.
Bluetooth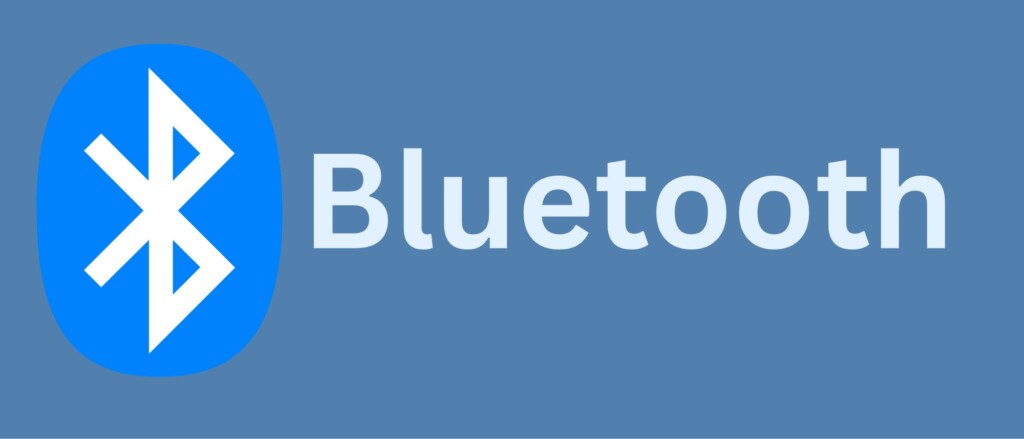 Although not as standard as other options, Bluetooth is becoming more common on all devices. It's considered the best connection once paired in terms of speed and convenience. The added bonus of no wires is an added convenience. However, there is no plug and play option, so you may need to consult the user manual or online instructions to ensure proper 'pairing' with your device.
Bluetooth is the perfect connection for phones, laptops, and other small devices you want to boost the sound of. However, it's typically considered inferior to wired connections due to the compression of data which enables wireless transmission. But that's the trade-off for convenience.
RCA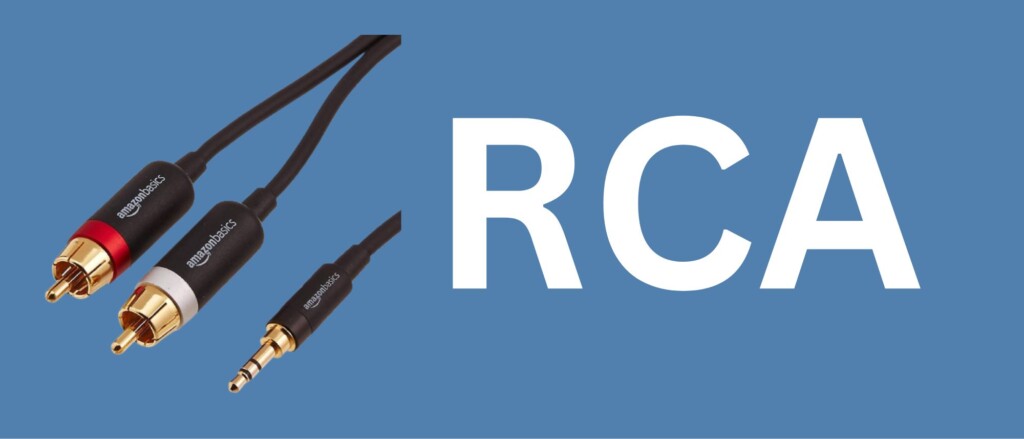 Are you familiar with the three colored RCA ports that are often found on older TVs? The yellow port is for composite video, the white port is for the left audio channel, and the red port is for the right audio channel. You may recall connecting your DVD player or previous generation gaming system to these ports.
Additionally, white and red RCA audio ports are also commonly found on soundbars. They are a widely used connector. These ports are perfect for connecting stereos and record players, as they often already have RCA cables attached. With an AUX to RCA cable, the connection is the same as all options under the AUX section.
It's important to note that RCA and AUX connections are both analog audio connections and are generally equal in terms of quality. The idea behind this is that permanent fixtures can use the RCA ports, typically found on the back of devices, while also being able to easily connect to other devices using the more accessible AUX ports.
Digital Optical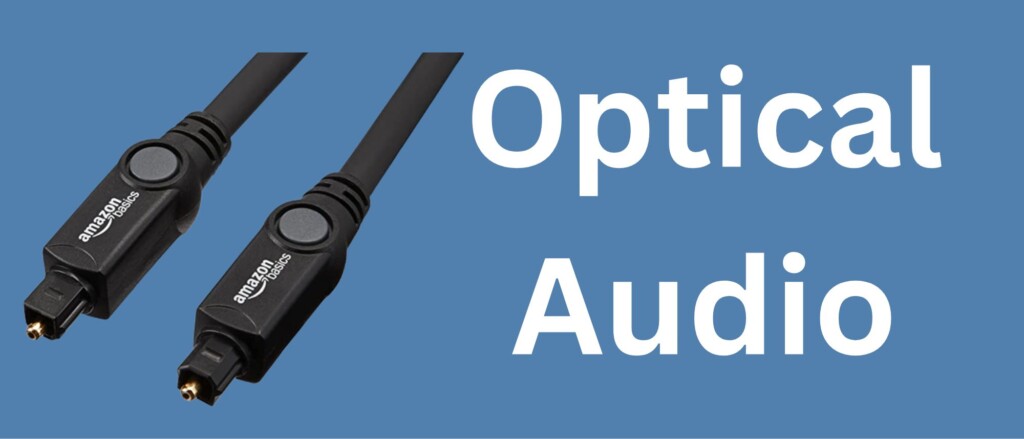 The digital optical cable, also known as TOSLINK, has a hexagonal head and a protruding pin. This input option is often found on soundbars, but it's limited to 5.1 channel sound. It has some advantages compared to HDMI, but it's mainly used to connect sound to your soundbar.
Keep in mind, this method is not the most readily available and may require a converter like the PROZOR 192KHz RCA analog to digital Toslink adapter (on Amazon). It's not the ideal option for most devices outside of TVs, stereos, and CD players, but it will work if your input options are limited.
USB
You may also find a rectangular USB port on some soundbars. This port is becoming increasingly common on newer soundbars for easy and quick connections. It's perfect for connecting your phone, as most charging cords have a USB connection. Plus, you may even be able to charge your phone while it's connected.
It's worth noting that USB and the remaining options on our list are digital audio cables. These cables transfer audio as information, which allows them to transfer more complex data in higher quantities. Digital audio cables are effective and becoming increasingly popular.
HDMI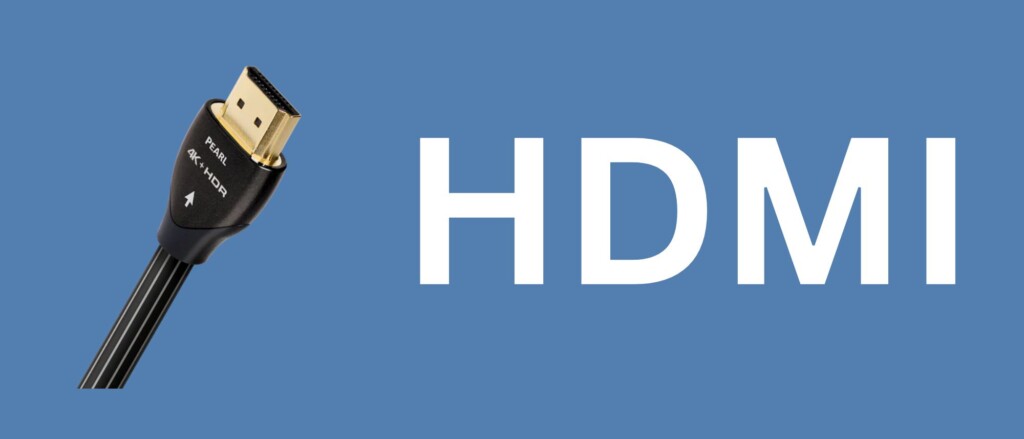 HDMI was first developed in the early 2000s and quickly replaced optical cables, which had been in use for about 50 years. Now, it's the standard connector for home theater equipment, carrying both video and audio streams.
While there are some HDMI to USB-C adapters available online, some of which can be as expensive as $50, they're specifically designed for connecting to a TV and even then, compatibility can vary depending on the device. Before you spend time checking the specifications of your phone port, soundbar port, cable, and adapter, you may want to consider using another connection method.
It's important to note that soundbars may have limited input options, such as HDMI and one other option, because HDMI is currently the best way to communicate audio and more complex types of audio.
Related Q&A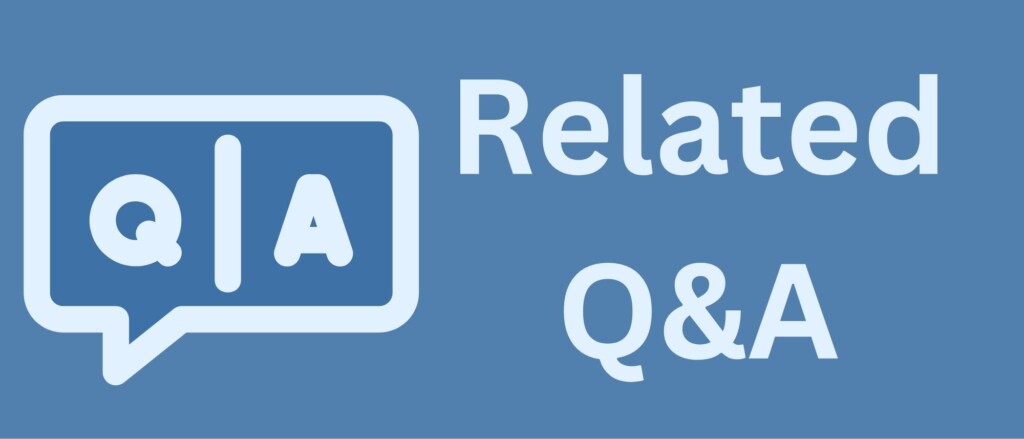 Can I use a soundbar without a TV?
Yes, a soundbar can be used independently without a TV by connecting it to a music player such as a smartphone or tablet via Bluetooth or an auxiliary cable.
Can I connect my soundbar to a computer?
Yes, you can connect your soundbar to a computer by using either a Bluetooth connection or an auxiliary cable.
Can I connect my soundbar to a phone?
Yes, you can connect your soundbar to a phone by using either a Bluetooth connection or an auxiliary cable.
Can I connect my soundbar to a tablet?
Yes, you can connect your soundbar to a tablet by using either a Bluetooth connection or an auxiliary cable.
Can I use my soundbar as a Bluetooth speaker?
Yes, many soundbars have Bluetooth capabilities and can be used as a Bluetooth speaker.
Can I use my soundbar with a streaming service like Spotify?
Yes, you can use your soundbar with a streaming service like Spotify by connecting it to your phone, tablet, or computer via Bluetooth or an auxiliary cable.
Can I use my soundbar with a gaming console?
Yes, you can connect your soundbar to a gaming console using an HDMI cable, optical cable, or an auxiliary cable.
Can I control my soundbar with a remote?
Yes, most soundbars come with a remote control for adjusting volume and other settings.
Can I use my soundbar with a CD player?
Yes, you can connect your soundbar to a CD player using an auxiliary cable.
Can I use my soundbar with a turntable?
Yes, you can connect your soundbar to a turntable using an auxiliary cable or a phono preamp to convert the turntable's phono output to a line-level output.
Conclusion
Soundbars are a great way to enhance the audio quality compared to the speakers that come with today's flat-screen TVs. However, the best and most dynamic sound comes from multiple speaker systems. These systems can also connect to other sources and devices, allowing you to enjoy the best audio quality no matter what device you're using or what type of media you're enjoying.
If you're looking to connect to your soundbar from a device other than your TV, you have some options for filling a room with sound from your phone, laptop, or other wired connection.