Sonos speakers are renowned for their exceptional sound quality, as well as their ease of installation and use. Their intelligent design allows them to respond to voice commands, making them incredibly convenient. While having multiple Sonos speakers throughout the home can be very beneficial, is it possible to use just one speaker in a single room? Can one Sonos speaker provide the same benefits as multiple speakers in multiple rooms?
Although you can set up multiple Sonos speakers in a stereo configuration, you can also use any single Sonos speaker on its own. The only exception is the Sonos Sub, which must be used in combination with another Sonos speaker.
You can use just one Sonos speaker without significantly affecting sound quality. However, there are situations where adding a second speaker may be beneficial, and if you are serious about having a high-quality home theater system, you may want to consider adding more speakers.
Advantages of Only Using a Single Sonos Speaker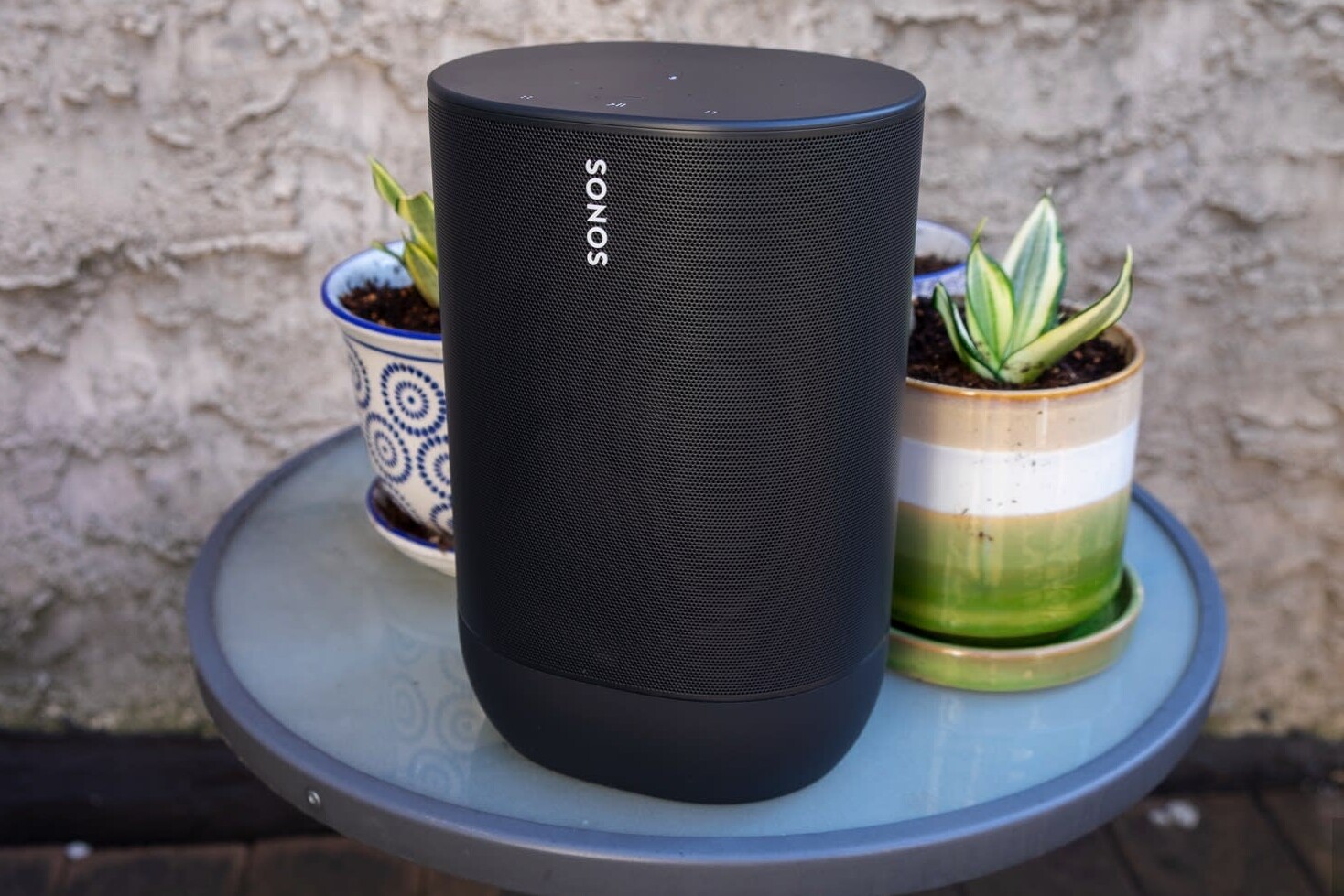 Using a single Sonos speaker can have several benefits. One advantage is that it can be more cost-effective than buying a pair, especially if you choose a more affordable model. For example, the Sonos Arc soundbar (on Amazon) can be paired with a single speaker for great audio quality without breaking the bank. However, keep in mind that buying just one speaker may not result in significant cost savings compared to purchasing a pair.
Sonos speakers are designed to be used individually and still produce high-quality audio without any dead spots. However, if you only have a Sonos subwoofer, it is recommended to add another speaker in order to hear the full range of frequencies and achieve a fuller sound. Without the additional speaker, you will only hear exceptional bass but will be missing the rest of the audio spectrum.
Additional Benefits of Using One Sonos Speaker
Although Sonos speakers are meant to be placed in different rooms to provide whole-home audio, not everyone desires sound throughout their entire house. With just one Sonos speaker, you can still enjoy a high-quality audio experience in the specific location where it is placed. Additionally, using a single speaker is simpler to set up and manage compared to multiple speakers. It also allows you to try out the Sonos system before committing to a full multi-room setup.
Will You Miss Stereo Sound with Only One Sonos Speaker?
Using just a single speaker often results in a decrease in audio quality. Even if the speaker has a built-in subwoofer, the audio quality may still not be as good as it could be. Upgrading to a Sonos speaker can significantly improve the sound quality of your home theater system, as we previously discussed in our guide on wired home theater systems. With a Sonos speaker, both music and vocals will sound clear and crisp across a wide range of frequencies.
Using two Sonos speakers is generally better than just one, especially if you are adding a surround sound system to a soundbar. If you are using the speakers for a home theater system or want multi-channel audio for movies and TV shows, stereo sound is the best way to experience your entertainment. Even if you are only using a single Sonos speaker with your system, it will still provide a significant improvement over the small speakers that are often built into TVs.
Reasons You May Want More Than One Sonos Speaker
There are a few reasons why you might consider getting multiple Sonos speakers. You can start by considering the size and layout of your home, as well as your entertainment setup. While one speaker may be sufficient for a small room, you may want to consider getting more if you have a larger space or plan on adding additional speakers in the future. Keep in mind that the audio quality will not be compromised if you only have one speaker, but having multiple speakers can provide a more immersive and expansive audio experience.
It may be more cost-effective to purchase multiple Sonos speakers at once rather than individually. Additionally, installing multiple speakers at once can be more convenient than installing them separately. By installing two Sonos speakers in the same room, you can create a surround sound experience. You can also use these speakers to create a multi-room audio setup by moving one of the speakers to another room and connecting the two components. This can give you a taste of what it's like to have multi-room audio throughout your home.
What Are The Best Sonos Speakers To Start With?
When choosing Sonos speakers, you have a few different options to consider. To help you make the best decision for your audio needs, here is a brief overview of your choices: (the following links will redirect you to Amazon).
The Sonos One is a compact speaker that offers similar sound quality to the company's original Play:1 model. It comes with a built-in Amazon Alexa feature, allowing you to control the speaker using voice commands. With this feature, you can easily turn the speaker on or off, play music, and get local weather and traffic updates. The Sonos One is also compatible with other Sonos speakers, even those that don't have voice control capabilities.
One SL
To use voice control with the Sonos One SL, you will need to have another Sonos speaker with built-in Alexa. The "SL" in the name stands for "speechless," but aside from the lack of a voice control feature, the One SL includes all the same features as the Sonos One. The audio quality of the One SL is rich and clear, and the small size of the speaker allows it to fit almost anywhere. Additionally, the One SL is resistant to humidity, making it a suitable option for use in a bathroom or other damp environments.
For top-quality sound, the Five by Sonos is an excellent choice. It is the biggest speaker offered by Sonos and can be used individually or as a pair for even better audio. The speaker can be placed horizontally for a wide soundstage or vertically for a more focused sound. It's up to you to decide how you want the audio to sound based on your personal preference and space limitations.
The wireless Sub (Gen 3) is a fantastic way to enhance your audio setup or to connect to another Sonos speaker. It produces rich, powerful bass without any distortion, no matter how loud you play it. Connecting to your Wi-Fi network is easy, and with the press of a button, it can boost the lower frequencies from your other speakers.

The Playbar is equipped with 9 speaker drivers and is perfect for use with a variety of media, including movies, music, and shows. It is easy to set up and works with most TV remotes. In addition, the Playbar offers flexible installation options, meaning it can be mounted in a variety of ways, such as on a wall or on a shelf.
The Beam is a small, smart soundbar that is ideal for use in small to medium-sized rooms where you don't need a lot of powerful sound. It features a speech enhancement function to ensure clear and crisp voice audio. It is easy to pair with your TV remote and other components thanks to its HDMI ARC compatibility.
Arc

The Arc soundbar has been redesigned for a more streamlined look and features 11 high-performance drivers. It is equipped with both Alexa and Google Assistant, allowing you to stream music, podcasts, and radio shows with ease. One of the standout features of the Arc is the inclusion of Dolby Atmos sound, which sets it apart from other Sonos soundbars.

The Sonos Playbase has many similarities to the Playbar, with the main difference being its ability to produce more bass thanks to its 10 drivers. It also comes equipped with built-in streaming apps and is easy to set up, making it accessible to even those who are new to home audio systems.
The Sonos Move is a portable Bluetooth speaker that comes with a built-in battery and can be connected to other Sonos speakers or used independently. It is waterproof and can be used outside, as long as there is a Wi-Fi signal available. This speaker is perfect for those who want to listen to music on the go.
Final Word
One Sonos speaker can provide excellent quality audio, but using two will enhance the sound even further. There are multiple models to choose from, all of which are designed to work seamlessly with each other whether purchased separately or in pairs. If you are considering upgrading your sound system, consider exploring the options available with Sonos speakers to determine which model is the best fit for your needs.
Read more about speakers…