The Amazon Fire TV Stick is a handy device for streaming your media with ease. With its portability, you can take your system anywhere there's a screen to plug into. However, if you want to enhance your home theater experience, you may want to connect the audio to your Bluetooth speaker instead of the screen's built-in speakers. So how to connect your Bluetooth speaker to an Amazon TV Stick?
To connect the audio to your Bluetooth speaker, first, navigate to the Fire TV's Settings. Then, select 'Controllers and Bluetooth Devices' and choose 'Other Bluetooth Devices'. Put your Bluetooth speaker in pairing mode, and select it from the 'Discovered Devices' list.
If the basic steps don't work, there are further options to consider. You can connect to headphones or multiple Bluetooth speakers simultaneously. The key is to follow the simple steps outlined above. With your Fire TV Stick on and your favorite Bluetooth speaker ready to pair, you're all set for a fantastic home theater experience.
Steps for Connecting Bluetooth Device to Fire TV Stick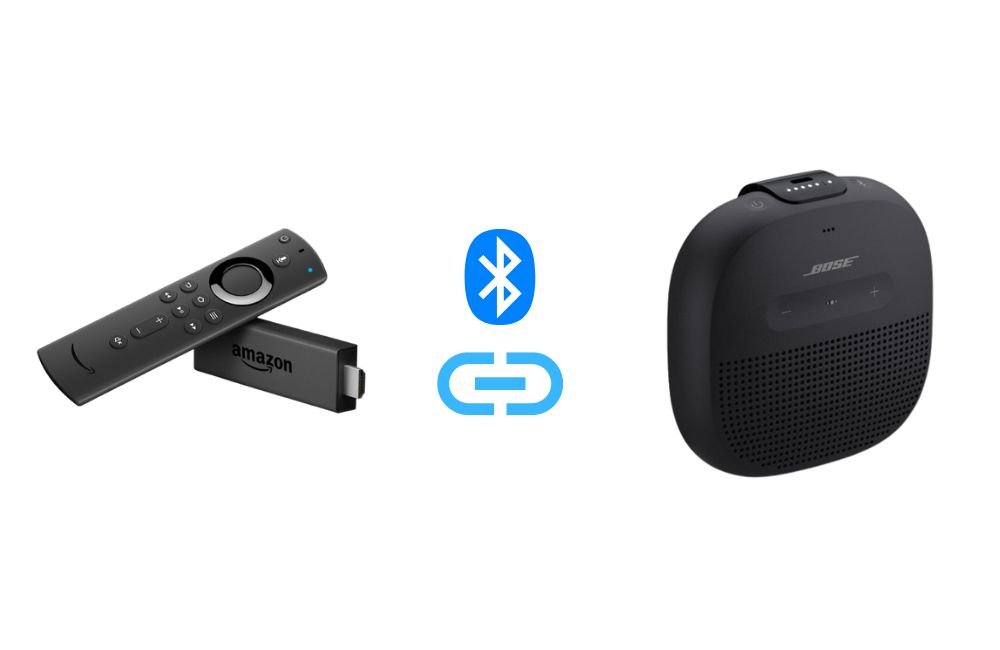 It is worth mentioning that these instructions are specifically for connecting the speakers directly to the Fire TV Stick. If you want to connect the Fire TV Stick to a projector and then the projector to your Bluetooth speakers, there are guides available. To find out more, check out the links provided.
Step 1: Go to the Fire TV's Settings
Getting your TV and Fire TV Stick setup is simple. Start by turning both devices on. You may need to use your TV's input selector to access the input the Fire TV Stick is connected to. Then, use the Fire TV Stick's remote to go to the 'settings' page.
A helpful tip, if you've lost your remote or if it's damaged, you can use Amazon's Fire TV Remote app to control your TV from your phone. Simply log in to the app and you're ready to go.
Step 2: Click 'Controllers and Bluetooth Devices', then 'Other Bluetooth Devices'
The process of accessing the 'Controllers and Bluetooth Devices' option is straightforward. Once you're on the settings page, find the option that reads 'Controllers and Bluetooth Devices'. This is where you manage all of your Bluetooth connections, not just for speakers but also for any new remotes you may add in the future.
Next, select 'Other Bluetooth Devices'. This is where you can add your Bluetooth speaker or headphones. If you plan to connect headphones, you can follow the steps outlined in the full guide available.
Step 3: Put Your Bluetooth Speakers in Pairing Mode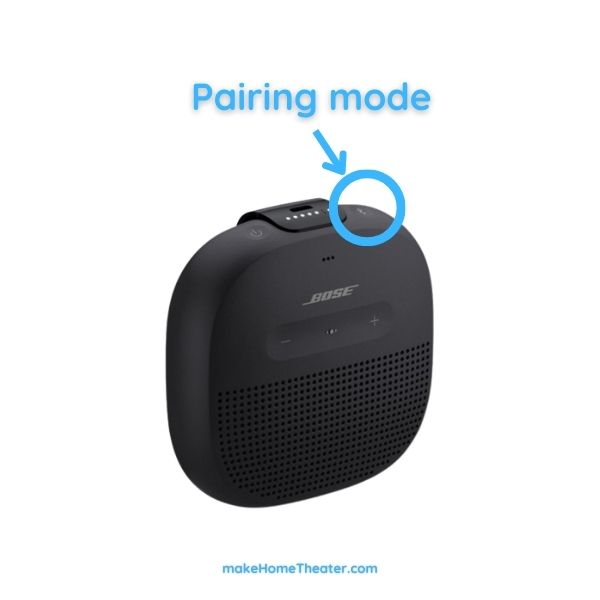 Getting your Bluetooth speaker into pairing mode is a simple process. In most cases, it involves holding the power button for an extended period of time when turning the speaker on. Some speakers may have a separate button for this process, so consult the speaker's instructions if it's unclear.
If you're looking to buy a new Bluetooth speaker, there are plenty of affordable options available, such as the Anker Soundcore Bluetooth Speaker(on Amazon). If you're looking for high-quality sound that can fill a room, consider going for a high-end option such as the Bose SoundLink Revolve (on Amazon).
Step 4: Pick Your Device from the 'Discovered Devices' List
This is the final step in the process. When you reach this screen, you should see your speaker broadcasting its signal, and the Fire TV Stick should pick it up. If you see multiple options, use the reported names to determine which one is the speaker. It should be easy to identify.
Select your speaker from the list and wait for an audible pairing notice, such as a chime or ding, from the speaker. Once you hear the notice, the screen should reflect that the speaker is connected. You can now exit this menu and use the Fire TV Stick as usual, but the sound will now come through your speaker.
Troubleshooting
Having trouble connecting your Bluetooth speaker to your Fire TV Stick? Don't worry, there are a few steps you can try.
Start by turning the speaker on and off while scanning for Bluetooth devices on the Fire TV Stick's menu. If this doesn't work, try a power cycle on both the speaker and the Fire TV Stick.
Next, double-check the speaker's instructions to make sure it's in pairing mode properly. It may not be connecting because it's already connected to something else, so consider clearing the pairing history on the speaker.
If the speaker is connected but you can't hear anything, try adjusting the volume on the Fire TV Stick remote or the physical volume buttons on the speaker.
Lastly, make sure the speaker has power by plugging it into an outlet. Sometimes, low battery can cause the speaker to turn on and go into pairing mode, but then power down before it can be connected.
Can You Connect Multiple Speakers at the Same Time?
Want to enhance your sound experience with your Fire TV Stick and Bluetooth speaker? You may consider connecting multiple speakers to achieve room-filling audio.
Unfortunately, it's not possible to get multi-channel sound, but you can duplicate the audio signal to two places. To do this, you'll need the Swiitech Bluetooth Transmitter Receiver, which supports connection to two Bluetooth devices.
First, connect the Swiitech device to your screen's audio port. This is because you'll be getting sound from the TV's audio management instead of the Fire TV Stick source. Simply use the Swiitech' aux cable to plug into your TV or projector's aux port and follow the pairing instructions for your multiple Bluetooth speakers.
Note that if you have a device with Bluetooth 5 installed, you can connect multiple speakers directly. Check our tutorial on connecting multiple Bluetooth speakers to a Bluetooth 5 device for more information on that setup.
What regarding Headphones?
Want to enjoy audio from your Fire TV Stick using Bluetooth headphones? The steps are similar to connecting a speaker. You can directly connect your headphones to the Fire TV Stick or use the Swiitech device to connect multiple pairs of headphones. Simply follow the instructions for connecting a speaker, and the process will be the same for your headphones.
To Sum Up
Connecting a Bluetooth speaker or headphones to your Fire TV Stick is simple and straightforward. Even connecting multiple speakers or headphones is not too complex. This adds versatility to your system, letting you create a home theater experience or take it on the go with ease.